My Blog
Posts for: September, 2014
By Robbinsdale DentalCare
September 24, 2014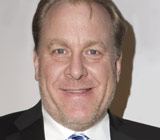 For years, even as tobacco use began to decline and disappear in most settings, professional baseball seemed one of the few exceptions. Now, the tide is finally turning. Recently, the legendary right-hand pitcher Curt Schilling revealed that he had been treated for oral cancer — and said that his chewing tobacco habit was to blame. "I'll go to my grave believing that was why I got [cancer]," Schilling told the Boston Globe.
Schilling isn't the only former player whose oral cancer is blamed on smokeless tobacco. Tony Gwynn, Hall of Famer and beloved coach, recently passed away from oral cancer at the age of 54. His death led to players pledging to give up the habit. But many still use "dip" or "snuff," thinking perhaps it's not so bad after all.
In fact, nothing could be further from the truth. With nicotine as its active ingredient, chewing tobacco can be just as addictive as cigarettes. Not only is nicotine addictive, it also increases heart rate and blood pressure, constricts the arteries, and affects the body in other ways. In addition to nicotine, chewing tobacco contains about 30 other chemicals known to cause cancer.
Tobacco use of any kind is a major risk factor for oral cancer. While it isn't as well-known as some other types of cancer, oral cancer can be just as deadly. About 43,000 people in the U.S. are diagnosed with it each year — and the 5-year survival rate is just 57%. One reason for the relatively low survival rate is that oral cancer isn't usually detected until it has reached a later stage, when it's much harder to treat.
What can you do to reduce your risk for oral cancer? Clearly, you should stop using tobacco products of any kind. Moderating your intake of alcohol, and eating more plant foods and less red meat can also have an impact. And don't forget to have regular dental checkups: cancer's warning signs can often be recognized in an oral examination — and early detection can boost survival rates to 80-90 percent.
How does Schilling feel about chewing tobacco now? "I lost my sense of smell, my taste buds for the most part. I had gum issues, they bled, all this other stuff," he told the Globe. "I wish I could go back and never have dipped. Not once."
If you have questions about oral cancer or cancer prevention, contact us or schedule an appointment for a consultation. You can learn more in the Dear Doctor magazine articles "Chewing Tobacco" and "Diet and Prevention of Oral Cancer."
By Robbinsdale DentalCare
September 09, 2014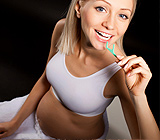 Periodontal (gum) disease is a bacterial infection that can eventually lead to tooth loss if not treated. The infection typically arises from plaque, a thin film of bacteria and food particles that build up on tooth surfaces every 8-12 hours and not removed due to poor oral hygiene.
There is always an increased risk of gum disease when a person doesn't practice effective oral hygiene. But there are certain conditions that could also heighten risk: in particular, women who are pregnant (especially during the first trimester) or taking certain types of birth control pills. During pregnancy, female hormones known as estrogens become elevated, causing changes in the gums' blood vessels. These changes make the tissues fed by these vessels more susceptible to the effects of bacteria. This increased susceptibility even has a term — "pregnancy gingivitis."
Gum disease during pregnancy can also affect other areas of a woman's health, as well as the health of her baby. Recent studies have shown a possible link between pre-term low weight babies and mothers with severe gum disease, especially among those with limited dental healthcare. There's a stronger link, however, between gum disease and diabetes; in fact, diabetes should be checked for in pregnant women who are diagnosed with gum disease.
If you're pregnant, it's especially important that you not neglect oral hygiene. Daily brushing and flossing is essential for removing the bacterial plaque that causes gum disease. You should also visit us for regular checkups and cleanings to remove hard to reach plaque and calculus (hardened deposits), as well as to detect any signs of periodontal disease.
You should also be aware of other factors, and take steps to minimize their effect. Smoking can cause greater plaque accumulation as well as adversely affect your immune system, which can inhibit healing in infected tissues. Stress can also affect your immune system, so be sure you're getting enough rest.
Gum disease in any individual has the potential to cause great damage to teeth and gums. If you notice any abnormalities, particularly bleeding or swelling gums, you should see us as soon as possible for proper diagnosis. In the case of gum disease, the sooner treatment begins the better the chances of protecting both your health and your baby's.
If you would like more information on periodontal disease and pregnancy, please contact us or schedule an appointment for a consultation. You can also learn more about this topic by reading the Dear Doctor magazine article "Pregnancy & Birth Control."